It is possible to see glacier archaeology exhibitions in several museums.
Permanent exhibitions
The most famous find from the ice is without doubt the iceman Ötzi, found in 1991 just on the Italian side of the Italian-Austrian border. Today, Ötzi is exhibited at the museum in Bolzano in northern Italy. This museum has c. 250000 visitors pr. year.
Norwegian Mountain Center in Lom has a new main exhibition, in which the ice finds from Innlandet play a central role. All the famous find are exhibited here, such as the Lendbreen tunic, the Digervarden ski, the Bronze Age shoe from Langfonne and many more. A Secrets of the Ice documentary is also shown.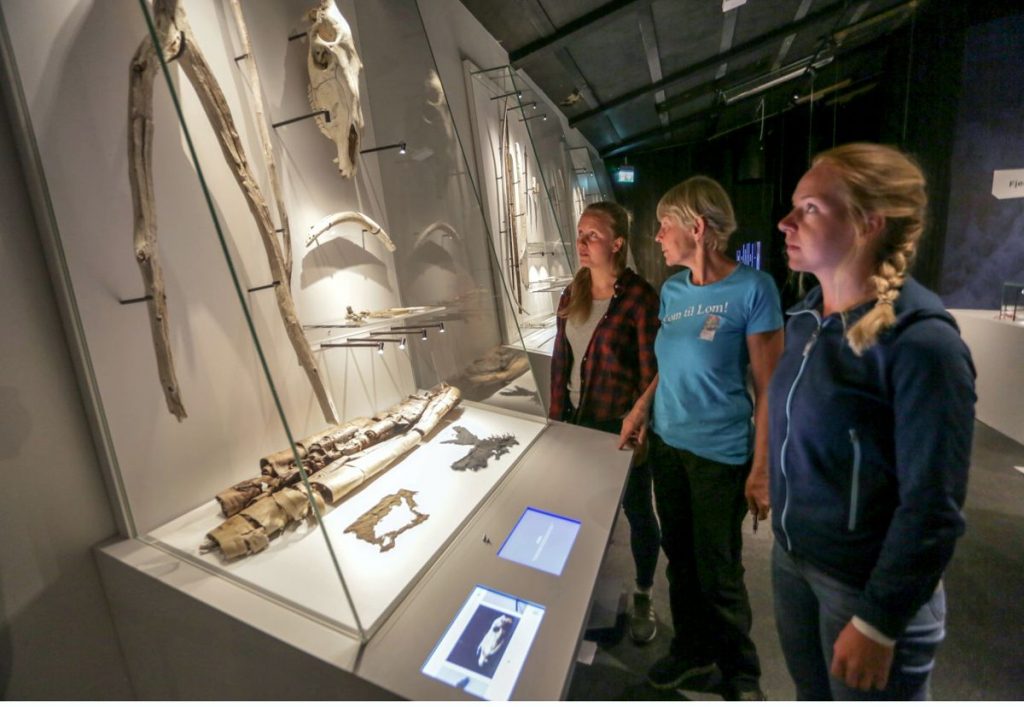 The Climate Park in Lom has a 60 m long ice tunnel, where visitors can travel 6000 years back in time. Replicas of some the ice finds from Innlandet are frozen into the ice. There are also sculptures, inspired by Viking mythology. The tunnel also contains a small cinema, where films on glacier archaeology and climate are shown.
Zermatt museum in Switzerland has an exhibition of the famous soldier from the Theodul pass.
Virtual exhibition
A very nice virtual exhibition on the ice patch archaeology of the North-West territories can be found here: http://www.nwtexhibits.ca/icepatch/ If you know of other glacier archaeology exhibitions, which are not on this short list, please send us information.