The time of the start of snowmelting and the summer temperature is of great importance for the conditions in the field for the glacier archaeologists. 2015 saw a late snowmelt and a cold summer in Oppland. The result was that there was no melting of old ice in the high mountains that year. In contrast, 2016 saw an early and heavy snowmelt. In fact, by early June there had not so little winter snow in the mountains for the last 50 years.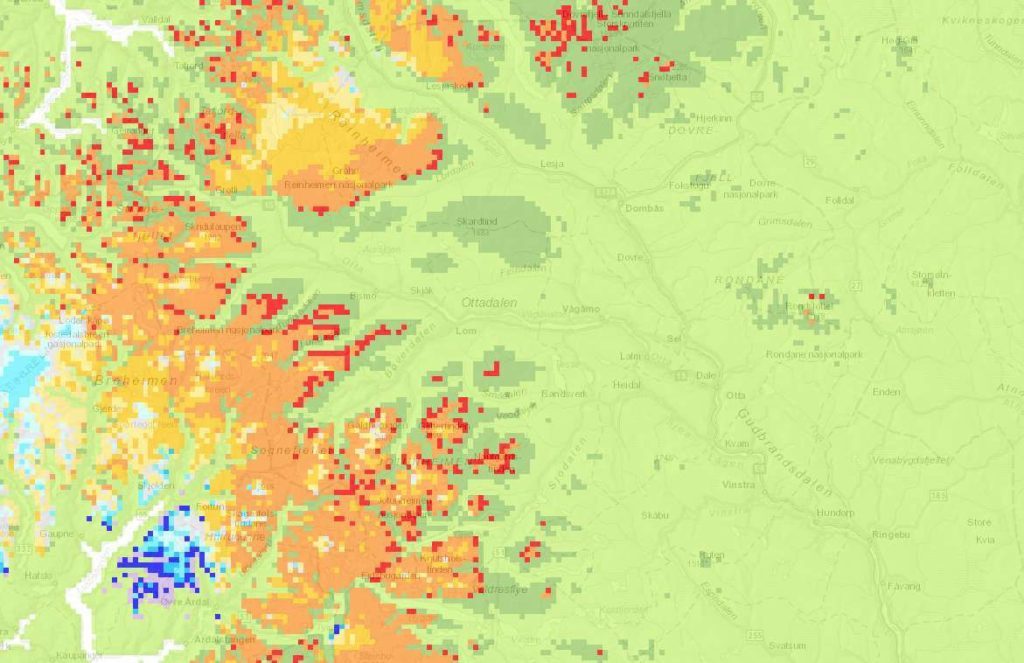 The snowmelt was six weeks earlier than usual. However, there was still some snow from 2015 left in the mountains. This snow needs to melt, before we know if there will be exposure of old ice this year. The warmth of the summer, and the amount of wind and rain, will decide whether the melt will reach the old ice this year. By early August the melt had not been dramatic, and it seems likely that the 2016 melt will remove most of the 2015 excess snow, but maybe not affect old ice to a great extent.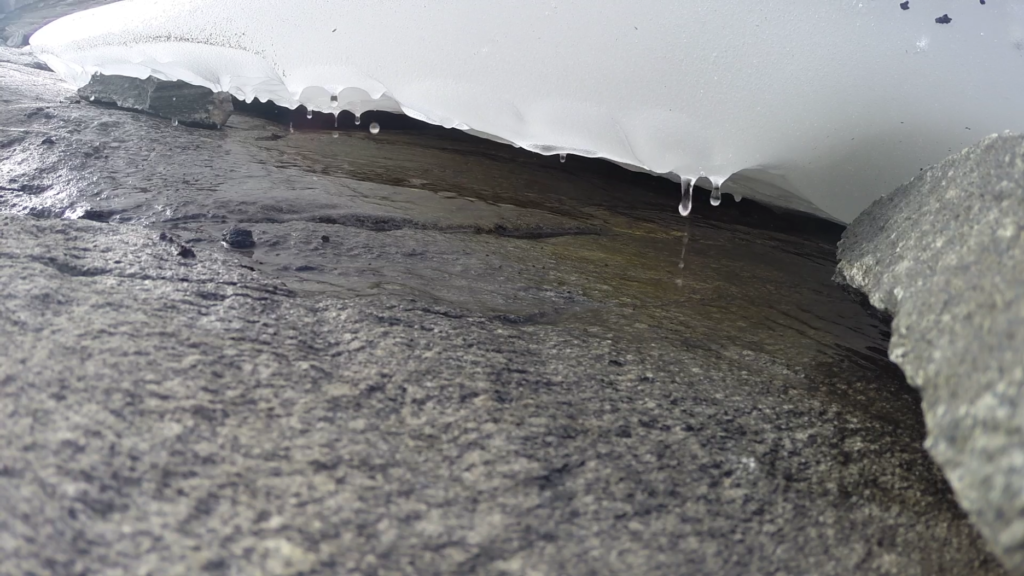 We use http://www.senorge.no/ actively to monitor the melting situation. This webservice gives general information about the snowmelt, and not direct informasjon on the amount of snow on glaciers and ice patches. Therefore, it must be used with caution. The ice patches mainly collect snow due to wind, not because of the general amount of snowfall. To gain direct information on the amount of snow on the ice patches it is advisable for the glacier archaeologists to visit them. It is also possible to obtain important information from the conditions at the Juvfonne ice patch in the Climate Park eller by using binoculars, when possible. Information can also be obtained from Statens Naturoppsyn and the public.
When the field season nears, we normally have a quite good impression of where the melt has hit the hardest. Is it the ice facing east or north, and is this pattern consistent in the whole region? We make our decision on survey priority by early August.